How to Create a Free MLS Search for your Website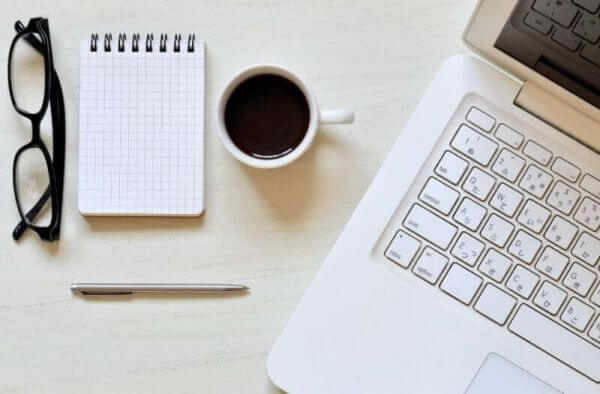 One of the many benefits of Matrix MLS is the ability to create a property search that can be easily embedded on your agent or brokerage website. You can create a search that will cover all property types, or you can generate individual searches for each property type: Residential, Land, Commercial, or Rental. Each Matrix MLS user also has the ability to customize the layout and color scheme to best match the format and branding that already exists on your website. Here's the path to locate the IDX search link generator:
MY MATRIX > SETTINGS > IDX CONFIGURATION
1. IDX CONFIGURATION
When you select IDX configuration, you will be brought to a screen similar to this: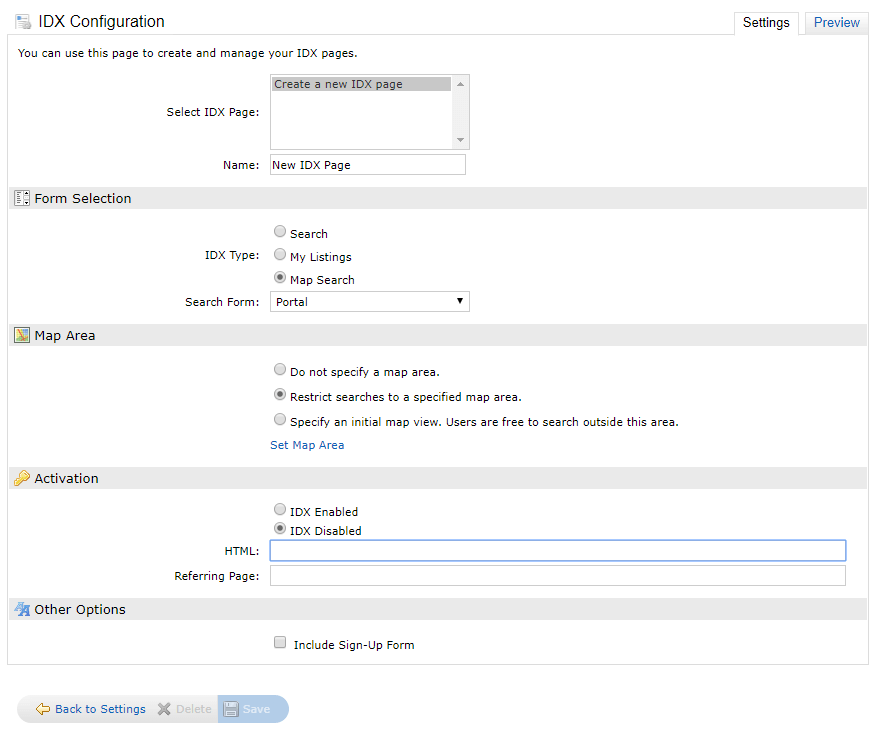 The "Select IDX Page" selection will default to "Create a new IDX page" if this is your first time on this page. Right under the page list, you will see a "Name" field that contains "New IDX Page." Here, you can go ahead and name your first IDX search link. Be sure to come up with something that you can easily identify, for instance, "Full MLS Search" or "Residential Only Search."
2. FORM SELECTION
Now you need to determine what kind of search you want to embed.
The first "Search" button will give you additional options for property types and display formats. If you are unsure how these options will look on your website, click the "Preview" tab at the top right of the screen (right next to "Settings" tab). You can preview every search and layout type.
The "My Listings" button will allow you to select a specific configuration for Active and Contingent listings, such as your new listings or all of your firm's active listings.
The third and final "Map Search" is a full MLS search with only one layout option, but when you make this selection, you will get an additional section labeled "Map Area." Here you can choose the default map, restrict searching to a specific area, or select a default starting location for searching.
NOTE: You can only customize the color schemes with "Search" and "My Listing" options.
3. ACTIVATION
This is the final step of the configuration process, and incidentally, the easiest step. Click the "IDX Enabled" button, and then click "Save." Where the "HTML" field under the "Activation" section was blank, now you see an iframe link. This is an embed code that needs to be placed in the appropriate section on your website. If you are not familiar with HTML or you do not have access to the "back end" of your website, please send this entire framing link to your website vendor for assistance.