ASSIGN YOUR LOCKBOX IN MATRIX MLS!
Assign your SentriLock Bluetooth Lockbox to your listing using the Matrix "Modify Listing" screen. Once you update the assignment at Matrix, that change is immediately sent to SentriLock and will also update in real-time in your SentriSmart mobile app.
Previously, you had to assign a lockbox using the SentriSmart app or the desktop utility via SentriLock.com, and in order to be in compliance with GIMLS lockbox rules, you were required to enter that lockbox's serial number into the MLS listing manually. You can no longer manually enter a Serial Number into Matrix under Input. You must use the Assign a SentriLock Lockbox tool in Matrix.
EASIER TO ASSIGN A LOCKBOX WITH MATRIX MLS
When you submit a listing as Active or if you're saving a listing as Incomplete with plans to return later, you will be brought to this screen: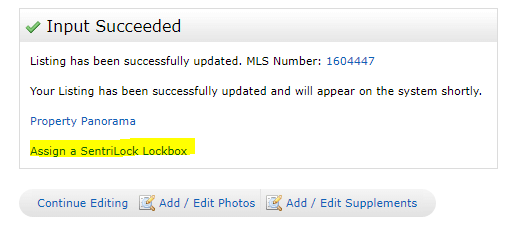 If you have already added a listing and need to go assign a lockbox later on, go into Modify Listing under the Input tab in Matrix: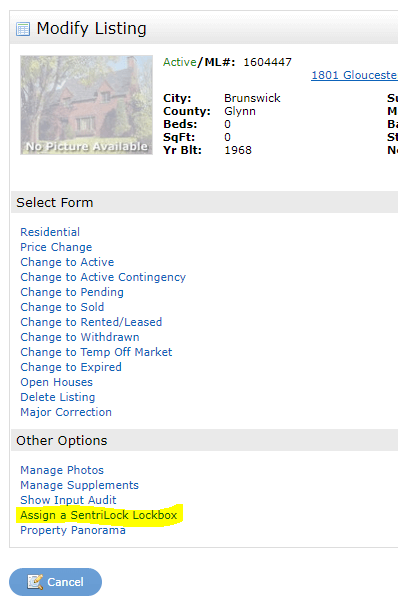 Once you have located the "Assign a SentriLock Lockbox" tool, on the next screen you will have a list of lockboxes in your company's inventory. Select "SentriLock" under "Lockbox Description" dropdown menu, select the correct Serial Number and click "Done."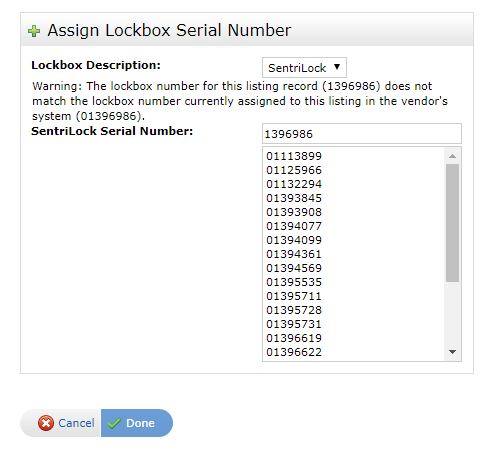 You should get the following alert that the lockbox was successfully assigned in the SentriLock system. If you get an error message or if the listing assignment says "pending" you may want to check the next day to make sure the lockbox is assigned properly.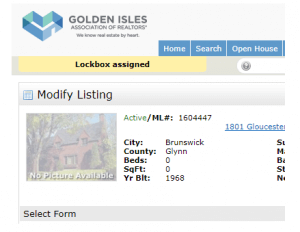 SentriLock's database should be updated immediately, and you will have access to assigning one-day codes and all other features that require the lockbox to be assigned in order to access. If you have any issues assigning a SentriLock Bluetooth Lockbox using Matrix, please contact Lauren at the GIAR Office.